LHS Event Canceled The 2nd nine weeks award and Heritage programs have been cancelled due to inclement weather conditions. Dr. Renata Bryant Lee High School Principal

Good afternoon LCSD! Because of the current weather situation, and this week's impending forecast, the Lee County School District will be closed Tuesday, February 16th through Thursday, February 18th. Teachers will provide Virtual Instruction to students, through Friday. Another notification will be sent out on Thursday evening to announce the final decision for Friday for non-instructional staff. Non-Instructional Employees with more than a 190-Day to 240-day contracts, that are not able to work remotely due to your position, please contact your immediate supervisor for further direction on make up days. Be safe and stay warm! Supt. Murdock

Good morning LCSD, Just a reminder that the district will be closed but conduct virtual learning only due to inclement weather. K-12 students will have remote instruction. Please make sure students are logging onto the system today. Also, some staff is expected to report to work by 10am, if possible. Stay safe and warm! Supt. Murdock

Good afternoon LCSD! Since the impending forecast calls for inclement weather beginning tonight and early in the morning, the district will be closed for any onsite instruction tomorrow, February 11 through Friday, February 12, 2021. No students will be onsite. Teachers will be providing instruction remotely. As a reminder: Monday, February 15th is a holiday and there will be no school on that day. All staff with 240-day contracts will be required to report to work onsite by 10:00 am. Of course, good judgement in regard to safety will need to be used. Non-Instructional Staff (i.e., paraprofessionals and secretaries) who are contracted for more than 180 days, but less than 240 days, must make up the missed days, if your position will not allow for working from home. Be safe and Stay Warm! Have a good evening. Supt. Murdock

Here is the link to purchase tickets for the games against McCrory on February 9, 2021. The games will feature JB, SG, and SB and will start at 4:30pm. We will have our Senior Night Activities between the Senior Girls and Senior Boys games.
https://gofan.co/app/events/163183
There will be no tickets sold at the gate. Because of the limited seating available and the increased opportunity for COVID-19 transmission within an enclosed environment, players who wish to remain in the gymnasium will have to sit in their teams designated area. Mrs. Willie Murdock Superintendent of Schools Lee County School District "Home of the Mighty Trojans!" 161 Walnut Street Marianna, AR 72360 870-295-7100

Good afternoon Trojan Fans! The Home Basketball Game scheduled for tomorrow night, Feb. 3rd, against Carlisle, has been postponed until February 12th. There will be no game on tomorrow night. Have a good evening. Supt. Murdock.

Good afternoon LCSD, School will be not be in session on this Monday, January 18, 2021, in observance of the Dr. Martin Luther King, Jr. Holiday. School will resume at its regularly scheduled time on Tuesday, January 19th, at Anna Strong and Lee High School campuses. Thank you, Be safe and enjoy Monday's "Day of Service!" Supt. Murdock

Distributing Chrome Devices Students and parents will come to their child's building in the high school building on their designated day to receive the school-issued Chromebook, sign to acknowledge the policy book. We will be available from 7:00 AM to 3:00 PM Monday, August 17- Thursday, August 20 Date 20-21 Grade Level August 17, 2020 Grades 10th-12th LHS August 18, 2020 Grades 7th-9th LHS August 19, 2020 Grades 3rd-6th ASLA August 20, 2020 Kindergarten, 1st, and 2nd Grade ASLA


Delta Dream Pantry is giving away "FREE" masks today from 10:30AM-1PM. Address: 103 W Mississippi St, Marianna, AR 72360

Event - Sub-Training at Lee County School District When - Wednesday, July 29th, 9am-12pm Where - Anna Strong Learning Academy 214 South Alabama Street, Marianna, AR. 72360


Per Governor Hutchinson's announcement today, All Arkansas schools will remain closed through Friday April 17, 2020. Schools will be open and classes resume on Monday, April 20th. Please continue to check this page or LCSD Facebook page for updates.

To CELEBRATE and SUPPORT our SV Trojans, we will have a community pep rally tomorrow, February 20, 2020 at 2:10pm. We will meet in the High School gymnasium. Conference t-shirts will be available for sale @ $10. We look forward to seeing you tomorrow! We are #TrojanStrongTrojanTrue

Our SV Trojans reigned victorious last night with a 60-51 victory against Marked Tree. They will play in the 2A Region 6 district championship tomorrow, February 20, 2020 against the Clarendon Lions. Let's turn their house into OUR house by wearing Trojan conference champion t-shirts. Shirts are available for purchase, beginning today, February 19, at Lee High School for $10. All t-shirt proceeds will go towards the Trojan Athletic Program. We are #TrojanStrongTrojanTrue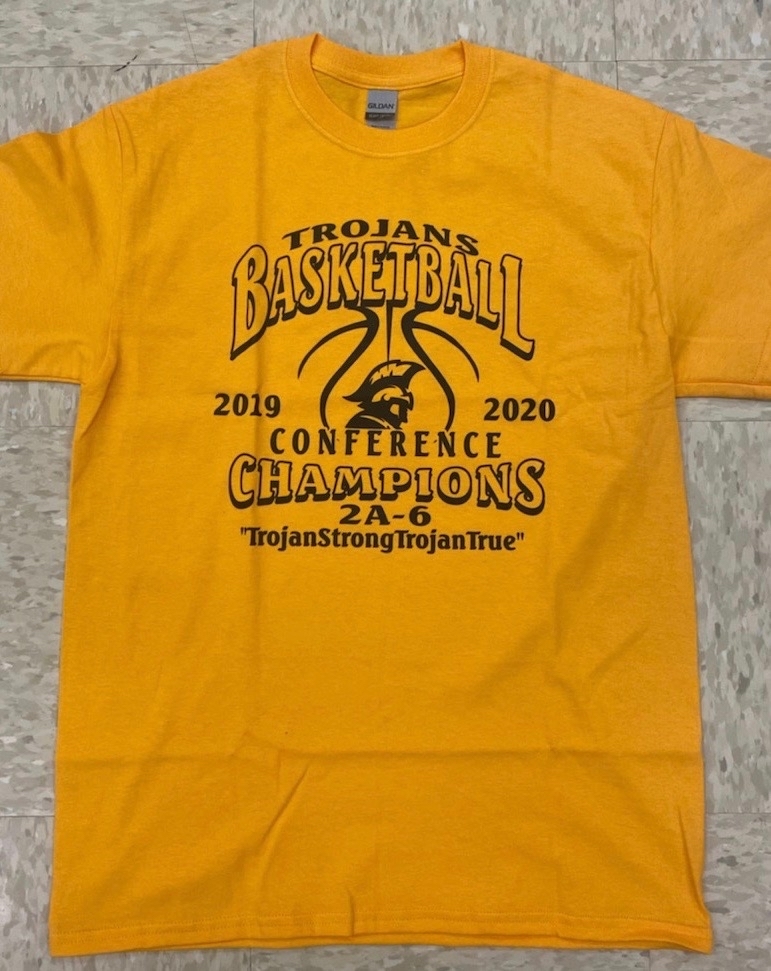 Substitute Job Fair Feb 13 from 4:00 PM to 5:00 PM 175 Walnut St, Marianna, AR 72360, USA LCSD is hosting a substitute job fair!

MARIANNA, AR | Anyone who knows Mrs. Linda Morgan knows her exceptional and well-respected level of teaching mathematics. Before students were dismissed at Anna Strong Learning Academy for Martin Luther King Jr. Day weekend, the longtime educator felt it incumbent to infuse history with math to her class of budding 3rd graders. The lesson, like all the others, was a hit. #Classroom #Community #Beyond
https://fbwat.ch/1J00uZ6aSZ3X4j5U

Let's "B" seriously tuned in like these preschoolers in Ms. Bogan and Ms. Walton's class. The 3 and 4-year-olds are working on shapes and sounds. Specifically, the letter B! #TrojanStrongTrojanTrue

Words can't begin to express how proud we are of our students, team, coaching staff, and community. You all put special meaning behind Marianna. #TrojanStrongTrojanTrue
http://bit.ly/2RKAtvL

The Lee County School District will open at 10 a.m. tomorrow due to inclement weather. All district bus routes will run two hours later.